Rolex Oyster Perpetual Ref. 1005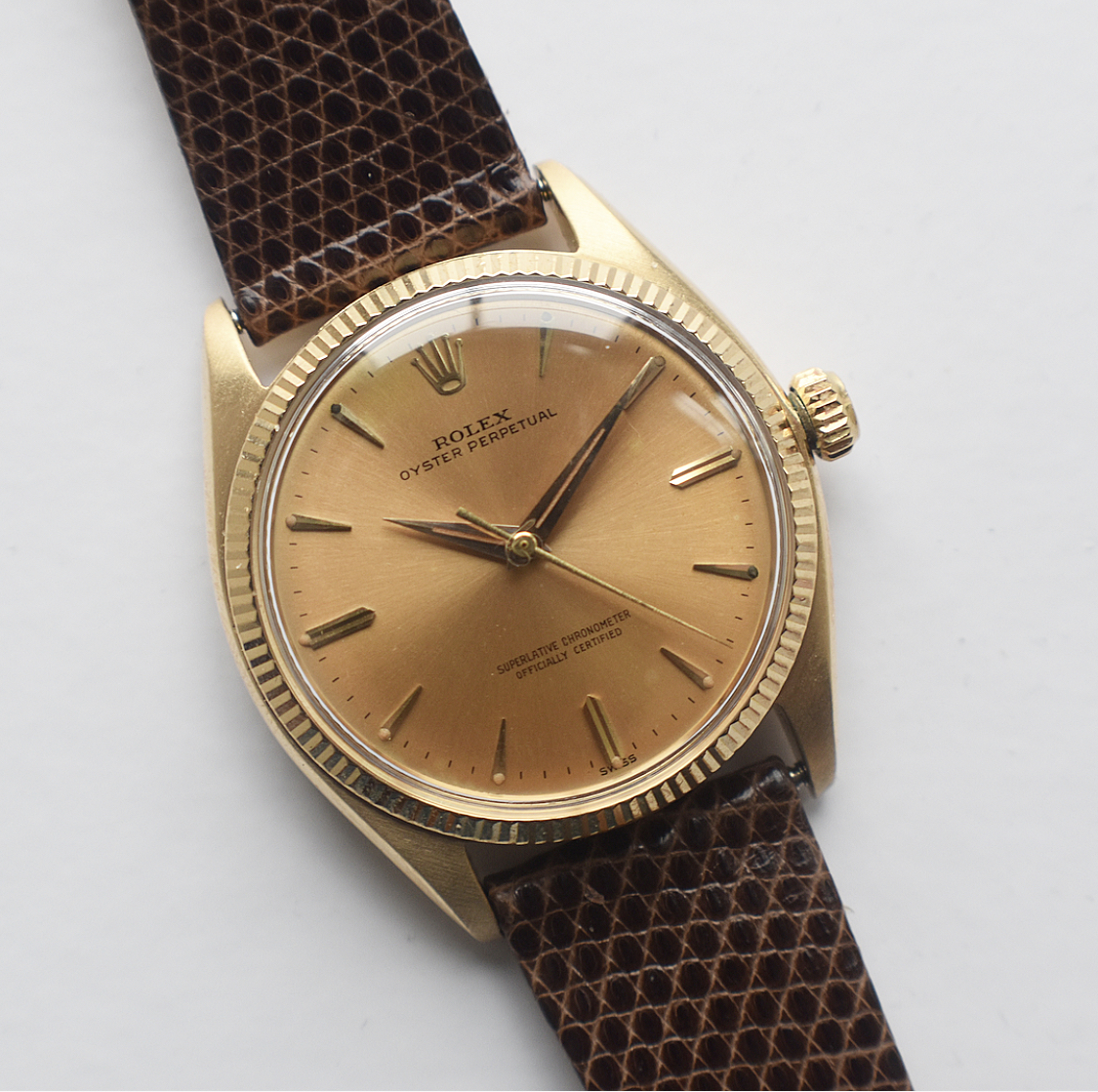 Rolex Oyster Perpetual Ref. 1005
Contact for reasonable offers.
Straight Facts
This piece is something else. Usually 18kt solid yellow gold cases look ostentatious or gaudy, but this piece is absolutely refined and beautiful. Not to mention it is mint from top to bottom. But the thing that really gets me is the dial. It is patinated into this beautiful, even, and intense gold. And it has all the little things. The dagger indices, the original tritium lume plots, and that iconic Rolex oyster case. This is a truly can't miss piece and we couldn't be happier to offer it in the shop.
About The Brand
Rolex is not only the most famous watch brand in the world, it is one of the most famous luxury brands ever. It is a symbol of craftsmanship and for that it has not been rivaled. From the original pocket watches to modern masterpieces Rolex is truly a timeless watch, that both aficionados and admirers alike can appreciate.
The Nitty Gritty
Maker: Rolex
Model: Oyster Perpetual Ref. 1005
Year: 1961
Case Diameter: 34mm
Lug to Lug: 40mm
Lug Width: 19mm
Case Material: 18kt yellow gold
Case Condition: Mint, no noticeable scratches or nicks
Dial Condition: Pristine, but evenly patinated
Movement: Rolex Automatic Winding Caliber
sold out