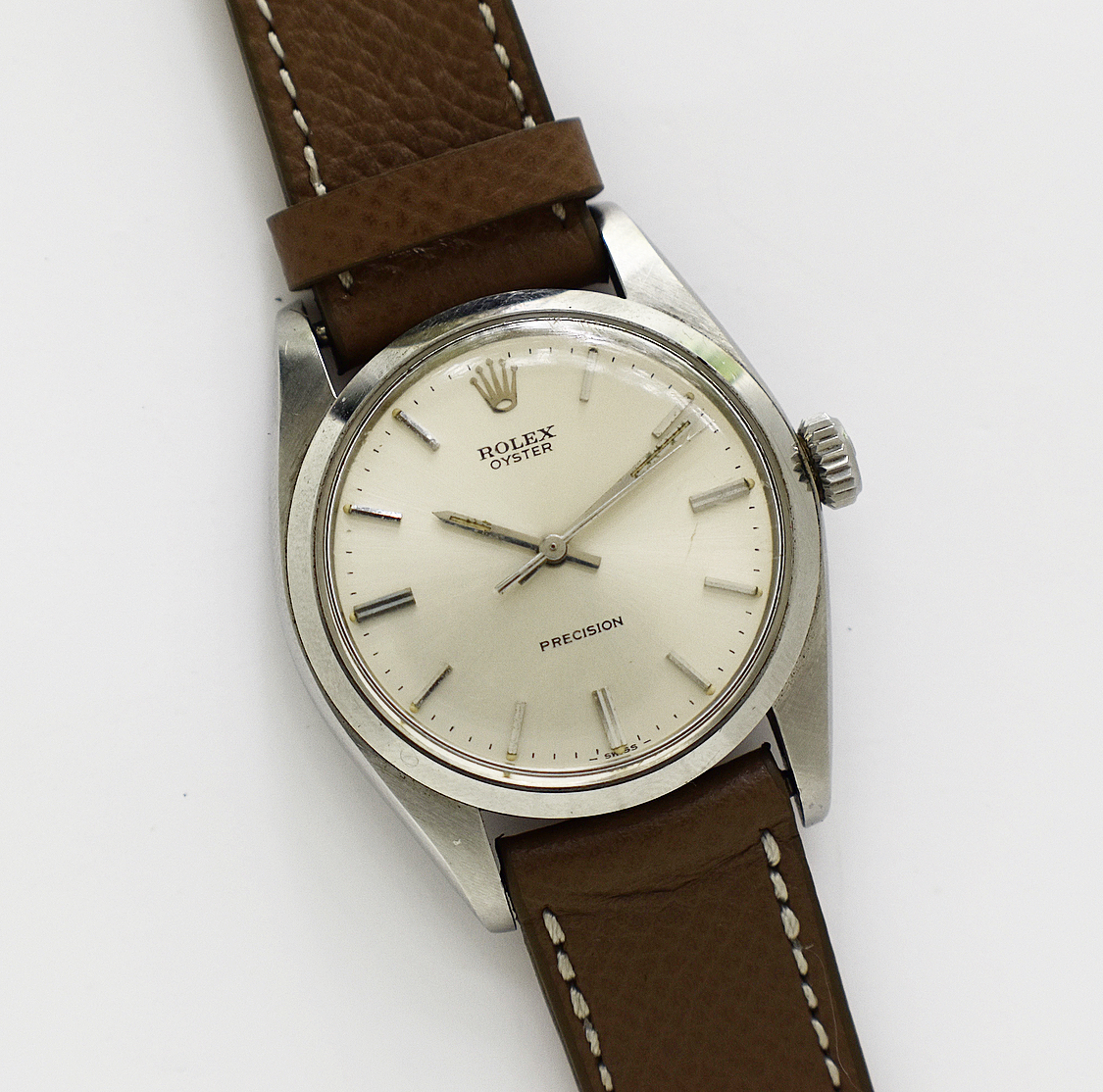 Rolex Oyster
Contact for reasonable offers.
Straight Facts
The Rolex Oyster case is a marvel of watchmaking technology, and the design that was used in the manufacture of this piece s almost identical to that being used today. This example features a thick, sharp, and unpolished steel oyster case, and a clean no date dial. But what I believe to be the coolest part of this watch is the movement. Although I am no movement snob, I can tell you that this manual wind caliber is something truly unique, and interesting as Rolex made almost no manual winding caliber that were featured in Oyster cases. Beyond that this piece is an everyday wearer that can take you from the beach to the ballroom. (Although we strongly advise staying out of the water with this beauty on your wrist.) This is a truly special piece and I couldn't be happier to be offering it in the watch shop.
About The Brand
Rolex is not only the most famous watch brand in the world, it is one of the most famous luxury brands ever. It is a symbol of craftsmanship and for that it has not been rivaled. From the original pocket watches to modern masterpieces Rolex is truly a timeless watch, that both aficionados and admirers alike can appreciate.
The Nitty Gritty
Maker: Rolex
Model: Oyster Precision Ref. 6426
Era: 1970's
Case Diameter: 35mm
Lug to Lug: 40mm
Lug Width: 19mm
Case Material: Stainless Steel
Case Condition: Great, unpolished
Dial Condition: Pristine, no stains or patina
Movement: Rolex manual winding caliber 1225