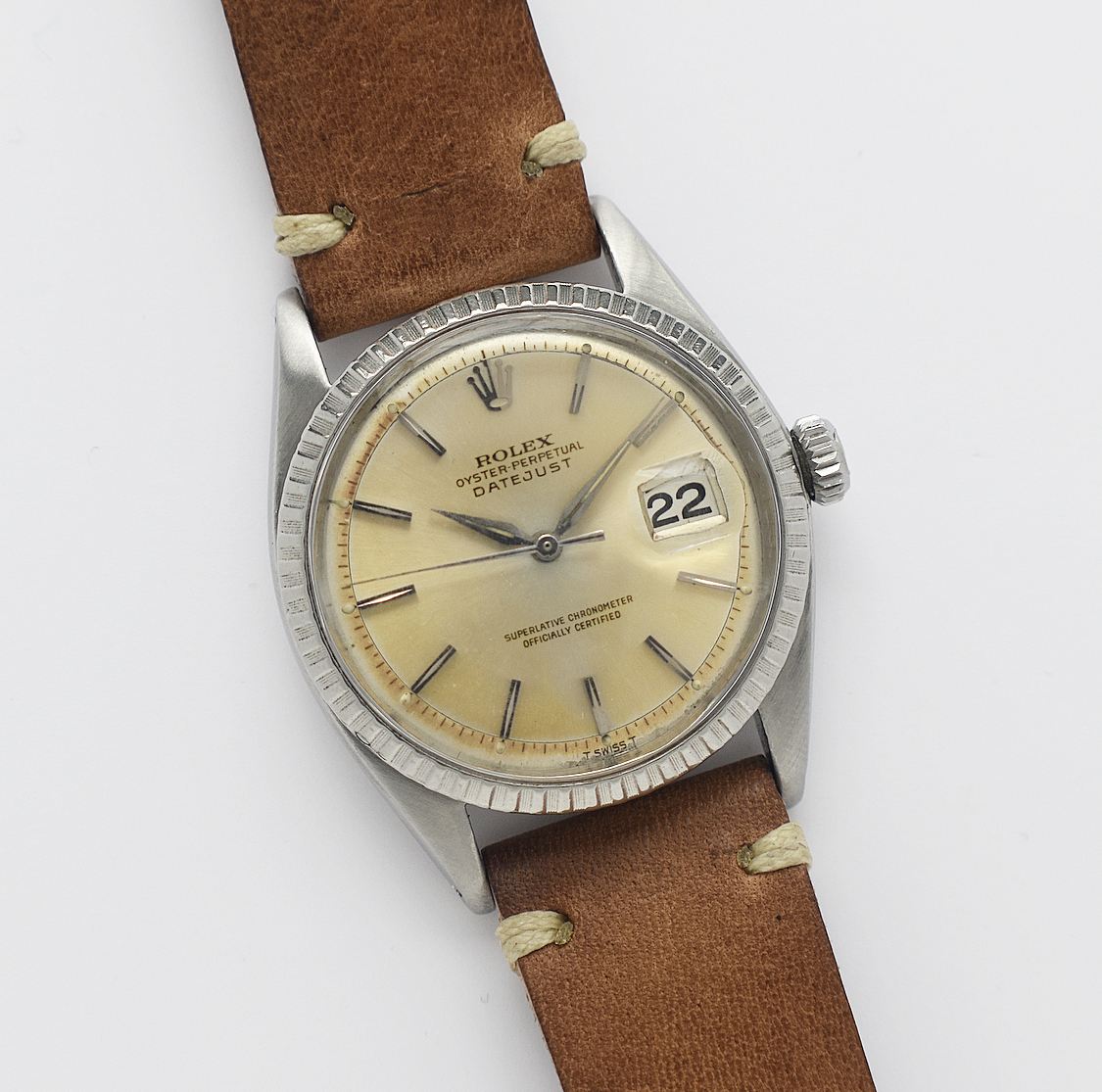 Rolex Datejust Ref. 1603
Contact for reasonable offers.
Straight Facts
The Datejust is a truly perfect watch. When I ripped open the box to see this piece I couldn't believe what I was holding. It is the perfect size and although it is a vintage piece it is hefty, and has enormous presence on the wrist. This example features a beautiful golden toasted dial, that is absolutely flawless. It also features the incredibly rare and desirable Alfa hands in contrast to the normal stick hands. How could I not mention that all of the lume posts are full and present. Even after all of those things the case is what really gets me. It is absolutely mint, even featuring its original factory finishing. It really dose not get sharper than this. Featuring a early engine turned bee this piece is rugged, yet refined. This piece is truly special and I couldn't be happier to be offering it in the Watch Shop!
About The Brand
Rolex is not only the most famous watch brand in the world, it is one of the most famous luxury brands ever. It is a symbol of craftsmanship and for that it has not been rivaled. From the original pocket watches to modern masterpieces Rolex is truly a timeless watch, that both aficionados and admirers alike can appreciate.
The Nitty Gritty
Maker: Rolex
Model: Datejust Ref. 1603
Year: 1964
Case Diameter: 36mm
Lug to Lug: 42mm
Lug Width: 20mm
Case Material: Stainless Steel
Case Condition: Immaculate
Dial Condition: Patinated, but absolutely even and mint
Movement: Rolex automatic winding caliber 1560
sold out