Rolex Datejust Ref. 1601 "Buckley Dial"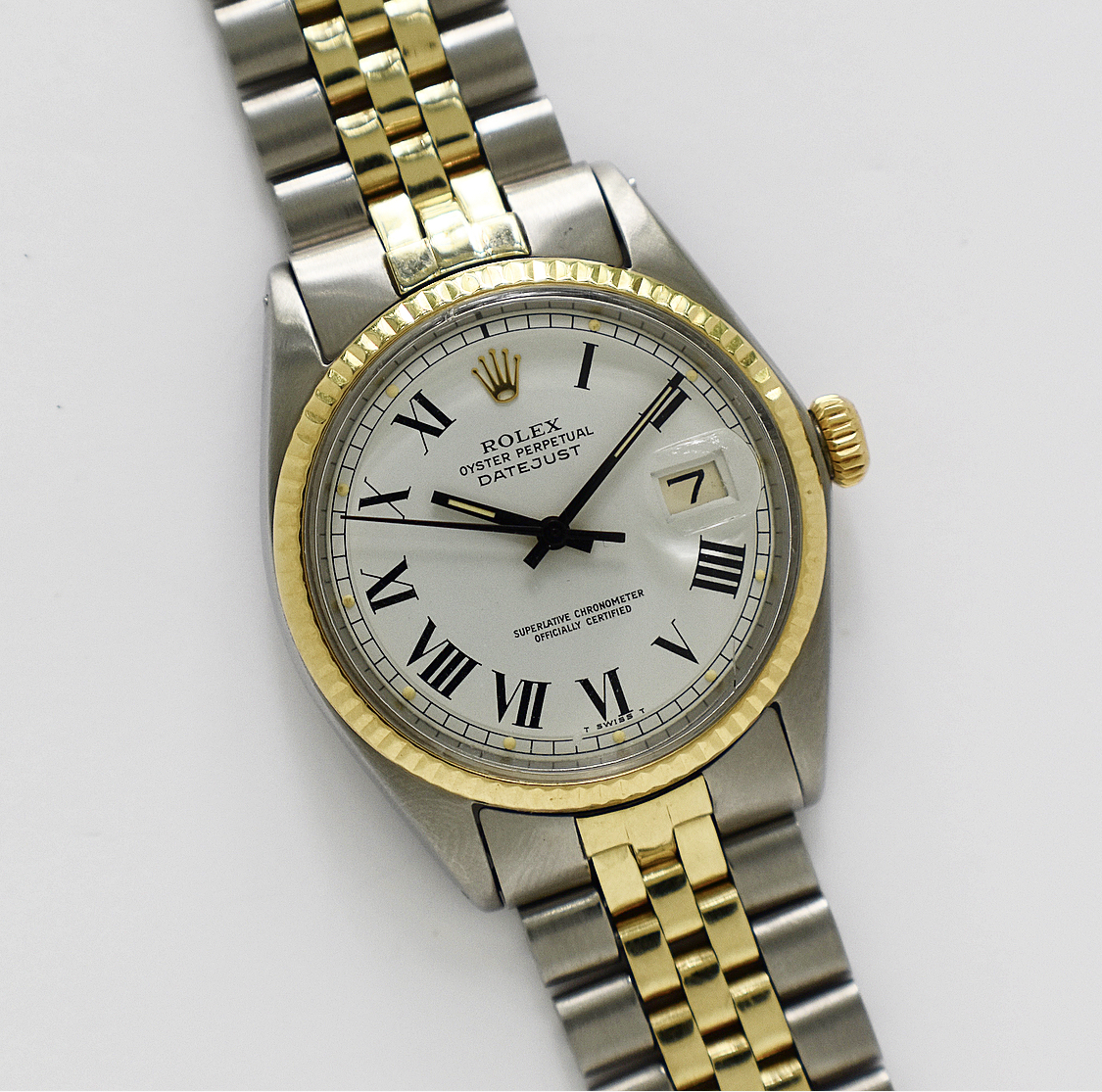 Rolex Datejust Ref. 1601 "Buckley Dial"
Contact for reasonable offers.
Straight Facts
The Datejust is one of the most iconic watches in the horological world, but this one is something truly out of the ordinary. First the case, it is a truly unpolished example of, with its fluted bezel, and original two tone bracelet. The dial is something in my opinion even cooler. It is a absolutely mint polar white Buckley dial (hand painted roman numerals), with intact lemon lume plots. I can truly say you will not see one like it for a long time, and I couldn't be prouder to be offering it in the watch shop!
About The Brand
Rolex is not only the most famous watch brand in the world, it is one of the most famous luxury brands ever. It is a symbol of craftsmanship and for that it has not been rivaled. From the original pocket watches to modern masterpieces Rolex is truly a timeless watch, that both aficionados and admirers alike can appreciate.
The Nitty Gritty
Maker: Rolex
Model: Datejust Ref. 1601
Year: 1970
Case Diameter: 36mm
Lug to Lug: 42mm
Lug Width: 20mm
Case Material: Stainless Steel and 18kt yellow gold
Case Condition: Pristine, no scratches or nicks
Dial Condition: Immaculate, no stains or patina
Movement: Rolex automatic winding caliber 1560