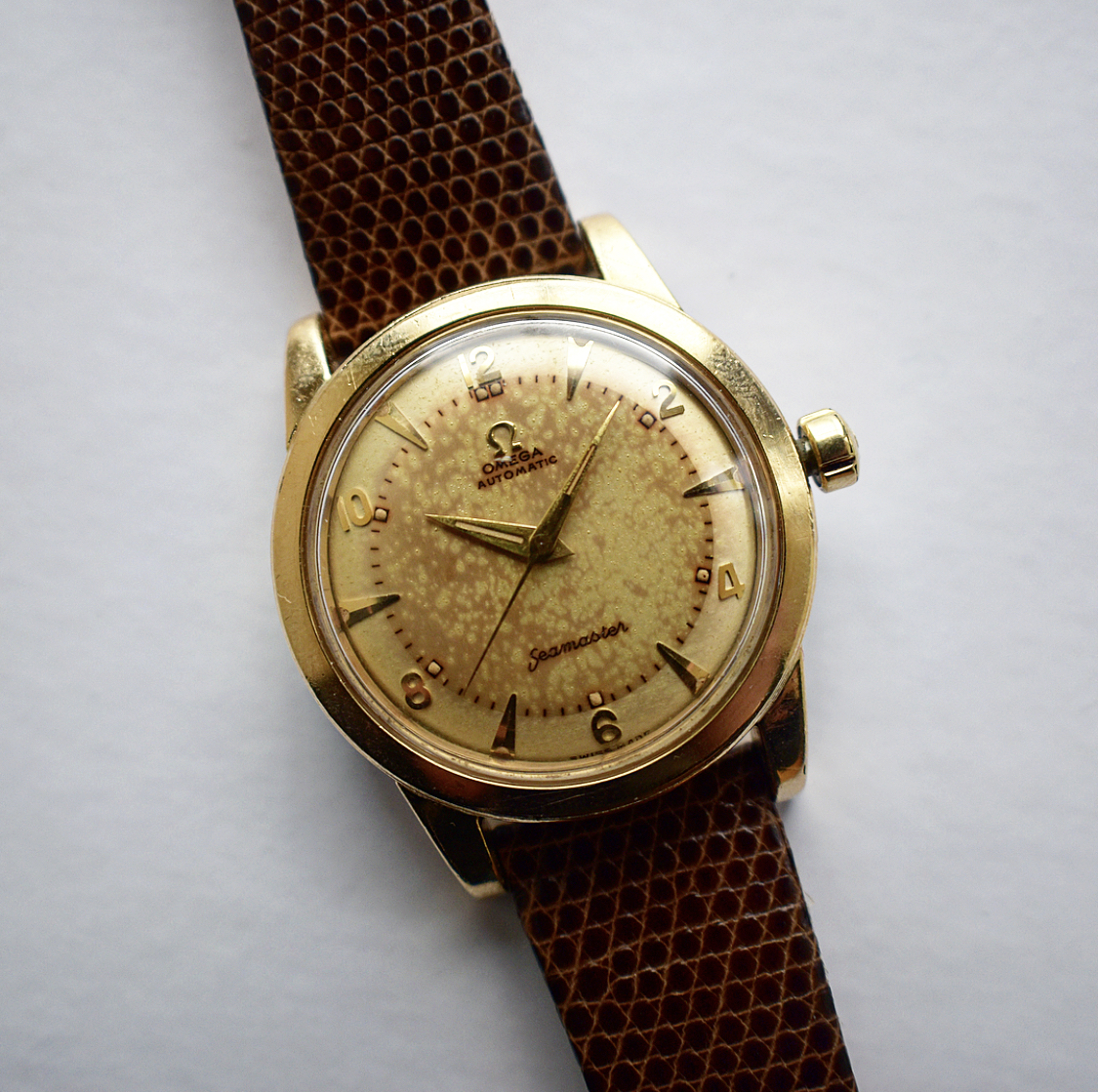 Omega Seamaster
Contact for reasonable offers.
Straight Facts
This piece has all the elements of a classic vintage Omega Seamaster, thick curved lugs, heavy gold filling, and most of all, undeniable quality. But this piece extends more than that. Its got one of the coolest and most unusual dials I have ever seen. From the combination of the sun and moisture, this piece has become the beauty it is today. From the minute I saw it I knew it was practically perfect, and I couldn't be happier to be offering it in the Watch Shop!
About The Brand
Omega is one of the most historically significant watch brands ever. From the seamster being the first truly waterproof watch, to the speedster's legendary trek to the moon, Omega's history truly cannot be rivaled. On the wrist through thick and thin and through some of the greatest moments in history, Omega is truly a powerhouse not to be reckoned with.
The Nitty Gritty
Maker: Omega
Model: Seamaster Ref. 2577-11SC
Era: 1950's
Case Diameter: 34.5mm
Lug to Lug: 42mm
Lug Width: 18mm
Case Material: Gold Filled
Case Condition: Good condition, no significant nicks or scratches
Dial Condition: Patinated
sold out