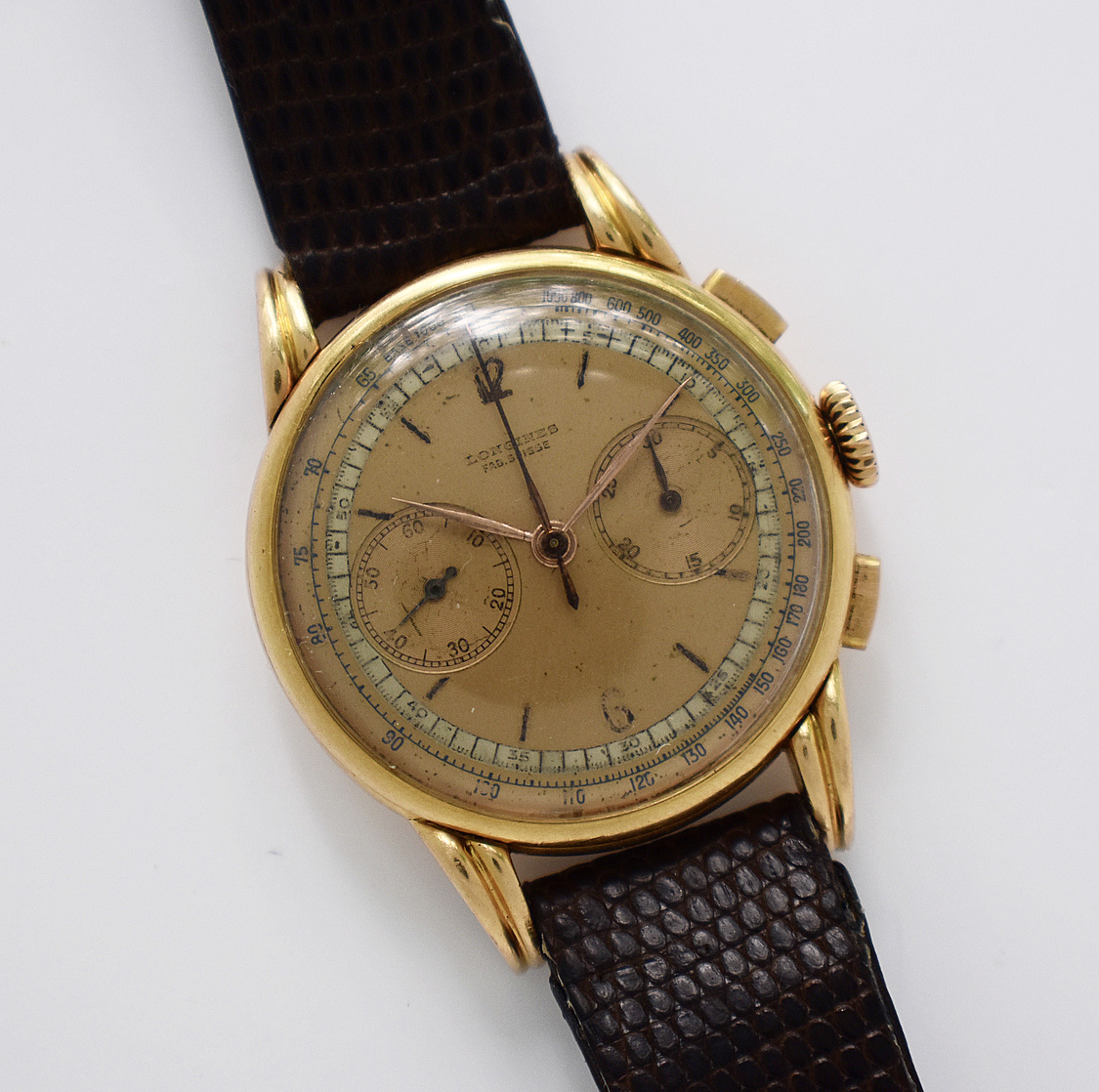 Longines 30CH
Contact for reasonable offers.
Straight Facts
This Longines is absolutely crazy. Made with the famous 30CH manual winding chronograph movement and accented with a beautiful multi scale and multi tone dial this piece is of a caliber never yet seen in the watch shop. Its hefty oversized 38mm pink gold case is in immaculate condition and although the dial shows some signs of wear it is truly stunning. But what really gets me is the case architecture, especially the lugs. These fancy lugs are something I have never owned and have rarely ever held in my own two hands. This is a piece that you will definitely not want to miss out and and I couldn't be happier to be offering it in the watch shop.
About The Brand
There was a time where Longines was in the conversation of most prominent watch brand. Spoken in the same breath as Patek Phillipe, Audemars Piguet, and Vacheron Constantin. Longines is now a very underrated brand and this example shows that exquisite quality. Its better then you think, I promise.
The Nitty Gritty
Maker: Longines
Ref.: G394
Year: 1948
Case Diameter: 38mm
Lug to Lug: 48mm
Lug Width: 20mm *fixed lugs
Case Material: 18kt pink gold
Case Condition: Pristine, no significant nicks or scratches
Dial Condition: Fair, some scratches and stains
Movement: Longines manual winding chronograph caliber 30CH
*dark spot on dial is a reflection of the camera lens and is not on the dial.