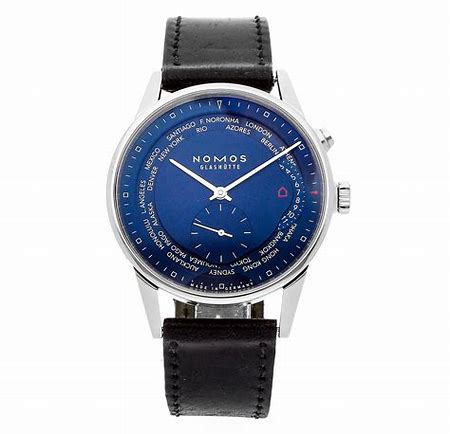 When we think of simplistic design we often imagine clean lines and minimal elements. We picture a watch with few protrusions to sully the basic, almost sterile surface of the dial. This form of design has become quite popular as of late - especially with fashion watch brands. MVMT  is perhaps the greatest proponent of this style. Recently acquired by the Movado Group, this brand has seen incredible success with non-watch geeks. While their products leave quite a bit to be desired in terms of quality of build and price, the look of these pieces speaks to a wide audience. This watch concept is not new.  Simplistic design has strong historical roots, most notably in the Bauhaus schools. Pioneered by Walter Gropius, from 1919-1933 the schools taught this design concept favoring economic sensibility and simplicity.  Despite the very basic presentation, the challenge of producing a simple yet handsome piece is often significantly underestimated.
There are many brands that try their hand at Bauhaus design; most notably NOMOS, Junghans and Braun. These watchmakers truly show an understanding of the philosophy behind Bauhaus. All three brands are German in origin - reflecting the cultural propensity for clean cut design.  The iconic Junghans Max Bill line is perhaps Bauhaus at its finest. The very clean, industrial look offers a refreshing, no-nonsense approach to telling time. Without an understanding of the history and significance of this design perspective, simplicity can be perceived as "laziness." Admittedly, some manufacturers, such as MVMT, can espouse this concept in order to cut corners creatively and ultimately miss producing a product with inspirational and innovative design.
Side by side one can see a rather drastic difference between two deceptively similar design concepts.  With close inspection of the Junghans, one can see that there is quite a lot going on. There is synchronization and unity in terms of font color, number placement, and overall ease of legibility.  Comparatively, the MVMT can be considered lazy. The date window at the 3 o'clock is very small and hard to read. The hands are especially challenging to see due to the black on black colorway. The pop of red makes it easier to see the seconds hand, but otherwise it is a relatively low legibility piece.
The real issue arises when people mistake Bauhaus design for "lazy". This misconception stems from a lack of understanding and artistic appreciation. Simplicity can be innovative, revolutionary and attractive. Most importantly, simplicity can reflect quality.  But one must be mindful that all simplicity is not created equal! A lazy design must never be confused with the sophistication and artistry of a beautiful Bauhaus inspired piece.

Follow Oliver and Clarke on Instagram and Check out the Watch Shop!